Update- Latest facts and figures of the Coronavirus in Nigeria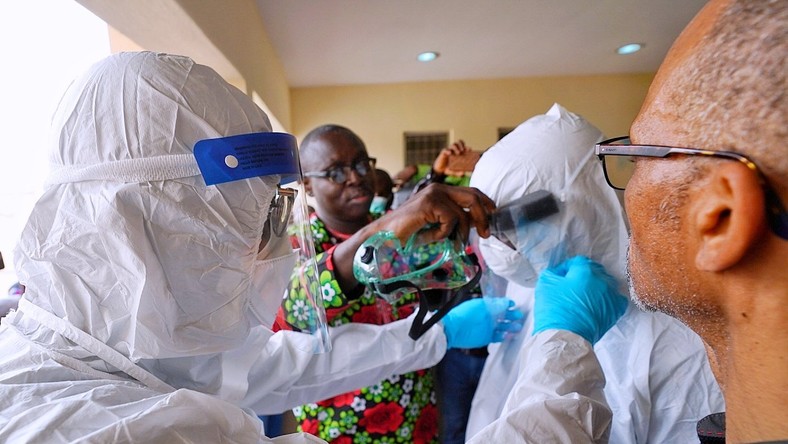 Nigeria, like the rest of the world, is doing all it can to contain the novel Coronavirus (COVID-19) disease which was first diagnosed in China.
Here are the latest figures of the COVID-19 in Nigeria which you will do well to commit to memory:
Nigeria now has two(2) confirmed cases of the coronavirus.
The index patient is a 44-year-old Italian who flew into Lagos on February 25, 2020 and was diagnosed of the virus on February 27. The Italian had visited Ogun State for business when he took ill. He is currently being treated at the Infectious Disease Hospital in Yaba, Lagos.
The second case of the virus has just been announced by Minister for Health, Osagie Ehanire, on March 9, 2020.
The second confirmed patient in Nigeria is in Ogun State. He had contact with the index Italian patient.
A total of 60 people, who had contact with the Italian when he landed, or who shared the Turkish Airline flight with him, have been quarantined in Lagos and Ogun states.
According to the NCDC, a total of 26 suspected cases of the coronavirus have been identified in five states namely; Ogun, Edo, FCT (Abuja), Lagos and Kano. Of this number, 24 have tested negative and have been ruled out. Two have now been confirmed with no deaths.
A total of 217 contacts were linked to the index case comprising four contacts at the airport, four at the hotel, 40 at the workplace (Lafarge in Ewekoro, Ogun State) and 169 from the airline.
Of the 217 persons linked to the index patient, 45 travelled out of Nigeria, 172 are currently in the country.
Of the 172 in Nigeria, 69 are in Lagos, 40 in Ogun, while 52 are spread across the following 10 states--Akwa Ibom, Anambra, Bayelsa, Cross River, Edo, Imo, Ogun, Osun, Oyo, and Rivers. 11 persons have not been traced because their location is currently unknown.
Of the 172 contacts in Nigeria, 136 (79%) are currently being followed up comprising 62 (90%) in Lagos, 40 (100%) in Ogun and 34 (65%) in other states.
The Italian who is being treated in Lagos is clinically stable. NCDC says a psychological assessment was conducted on the patient and he's in good mental health.
A multi-sectoral national Emergency Operations Centre (EOC) activated at level 3, is coordinating Nigeria's COVID-19 response operations.
All contacts traced to the index patient undergo daily monitoring by health officials for possible symptoms.
As of March 9, 2020, there have been 110, 665 confirmed coronavirus cases worldwide. 3,831 persons have died from the outbreak, while 62,398 have recovered from COVID-19.
Update- Latest facts and figures of the Coronavirus in Nigeria
Reviewed by
opeyemi
on
3:29:00 am
Rating: