Zlatan scores but Red Bulls defeat Galaxy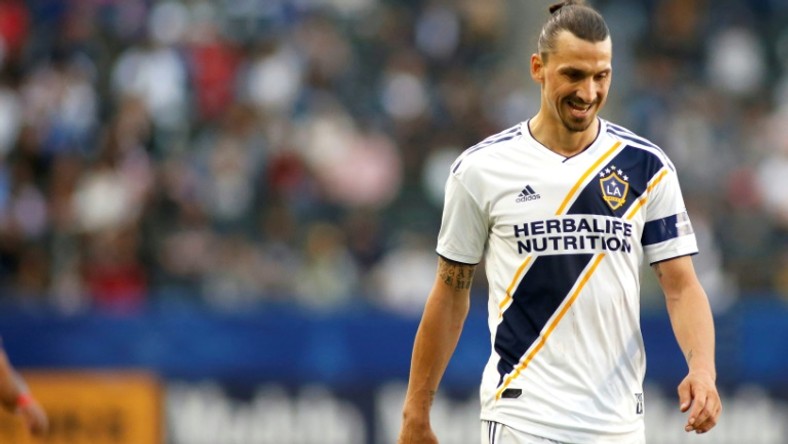 The host Red Bulls grabbed the lead with Egyptian Amro Tarek's goal in the 15th minute but the Galaxy answered with goals from Mexican midfielder Uriel Antuna in the 39th minute and Swedish star Ibrahimovic four minutes later.
New York overcame the deficit on goals by German midfielder Marc Rzatkowski in the 59th minute and Haitian midfielder Derrick Etienne's decider in the 67th minute.
The Red Bulls improved to 3-4 with two drawn for 11 points, eighth in the Eastern Conference.
The Galaxy fell to 7-2 with one drawn for 22 points. They're two behind Los Angeles FC, who played to a goalless draw against Chicago. "We played a very good game," Ibrahimovic said. "In the second we lost some position when we conceded the goals. But we hit the post, we had one against one. We had a lot of chances. We should have scored a lot.
"Sometimes this happens and this is just to learn from it and to go to the next game and keep working and keep trying. Then we'll get credit back for it."
D.C. United kept their share of first in the Eastern Conference with a 3-1 victory over Columbus Crew.
Pedro Santos thought he fired Columbus into the lead in the 22nd minute, but the goal was called back on video review for an apparent foul in the build up by Wil Trapp.
Five minutes later, D.C. United took the lead through Luciano Acosta, indirectly off a Wayne Rooney free kick.
In first-half stoppage time, another video review helped determine a penalty for a handball in Columbus' box by Trapp. Rooney converted the spot kick to double United's lead.
Paul Arriola made it 3-0, and Columbus's only goal came in the 75th when D.C. goalkeeper Bill Hamid spilled a corner kick into his own net.
Despite the late gaffe D.C. ended a three-game home winless run and remained tied atop the east with the Philadelphia Union -- who trounced New England 6-1.
Zlatan scores but Red Bulls defeat Galaxy
Reviewed by
opeyemi
on
1:23:00 pm
Rating: