Gattuso more upset by 'unacceptable' bust-up than Milan derby defeat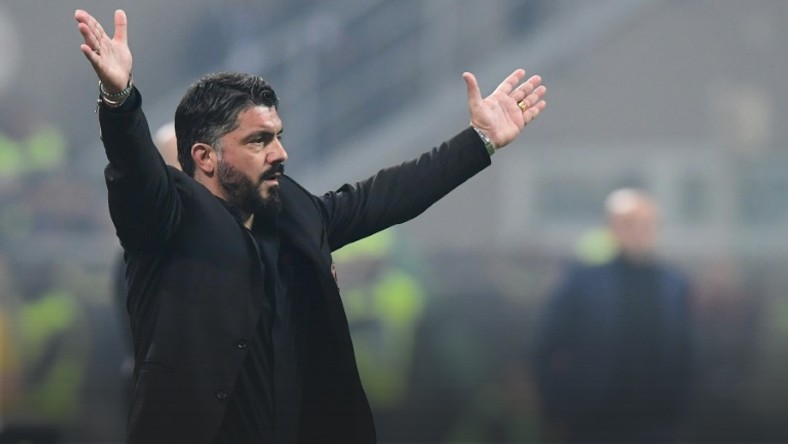 Ivorian Kessie, 22, and Argentina midfielder Biglia, 33, had to be pulled apart by teammates amid drama on and off the pitch in the "Derby Della Madonnina" between the Milan city rivals in northern Italy.
Kessie, who had been substituted, was furious at something said by Biglia on the bench and had to be held back by teammates as he repeatedly lunged at the Argentine.
"The defeat that hurts me the most was Kessie and seeing what happened on the bench," said Gattuso, after his team's five-match winning run in the league was ended.
"That is something I cannot accept with the way I see football, the way I see the team and the group ethic.
"There has to be respect for everyone in the dressing room and it was just unacceptable.
"This means the world to me and that is why it is a double defeat. I will have my say over the next few days," he warned.
Both players later apologised.
"It was the adrenalin of the match situation, I was frustrated coming off and wanted to do more. I took it out on Lucas and it was a mistake, I apologised afterwards," Kessie told Sky Sport Italia.
Biglia added: "We feel bad about this embarrassing scene."
Gattuso more upset by 'unacceptable' bust-up than Milan derby defeat
Reviewed by
opeyemi
on
4:05:00 am
Rating: