American style politics Begins in Nigeria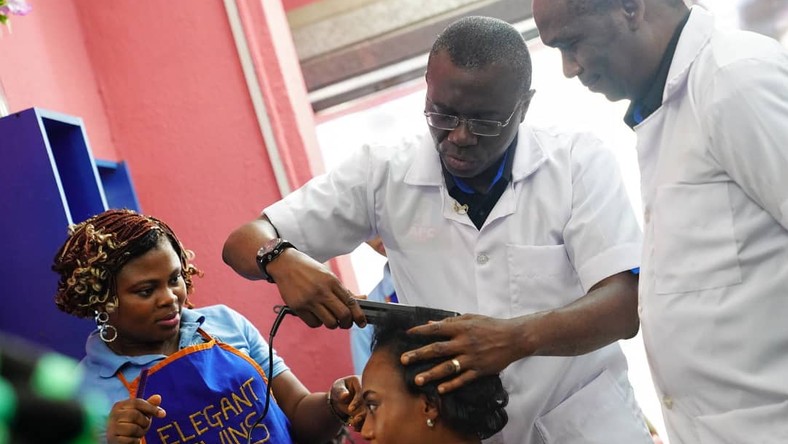 You would think debates, door to door campaigning, direct phone calls and are exclusive to America's brand of politics, not anymore.
With a mere four days to the elections, Nigerian candidates are trying out to new campaign tactics to ensure that they get into office or remain there.
While President
Muhammadu Buhari
is sticking to his old formula of hitting the roads, visiting states and speaking at huge rallies, his deputy, Vice President
Yemi Osinbajo
has taken a more fresh approach.
He has hit the ground running, knocking on doors to convince people to vote for his boss for a second time. Osinbajo did a bit of this in 2015, appearing in public places but this time around the approach has been more intimate and more grassroots.
Town halls are not new to this campaign season, but politicians have ramped up its use to touch base with electorates. Both leading presidential candidates, President
Muhammadu Buhari
(
APC
) and
Atiku Abubakar
(PDP
) have held televised town hall meetings.
The Buhari campaign has gone a step further by also calling people and convincing them to vote for the incumbent.
Their performance at these town halls has slightly influenced how Nigerians, who will be voting on Saturday, February 16, 2019, perceive them.
In Lagos, the fact that the incumbent governor
Akinwunmi Ambode
did not win his party's ticket to run for re-election has created a unique situation in the state.
Babajide Sanwo-Olu
of the APC isn't taking any chances. The gubernatorial candidate has been seen posing as a phone repairer, mechanic and hairdresser as he drums up support. This style of campaigning has been used extensively by politicians in the United States of America to position themselves as part of the people they want to represent.
And we cannot forget social media. The two major parties have dominated discussions on Twitter, which favours discussions. Many candidates have embarked on Q&A sessions where people can ask them questions directly on their plans, policies and manifestos.Twitter has also been a toxic place where both sides have thrown false accusations and nasty rhetoric at each other thanks to influencers and bot accounts. This is the new battleground for political campaign warfare.
The new style of politics is yet to overshadow the old school way of doing things. Lagos has been overtaken by election posters. With the election a few days away, politicians have also taken up the giant billboards in the city.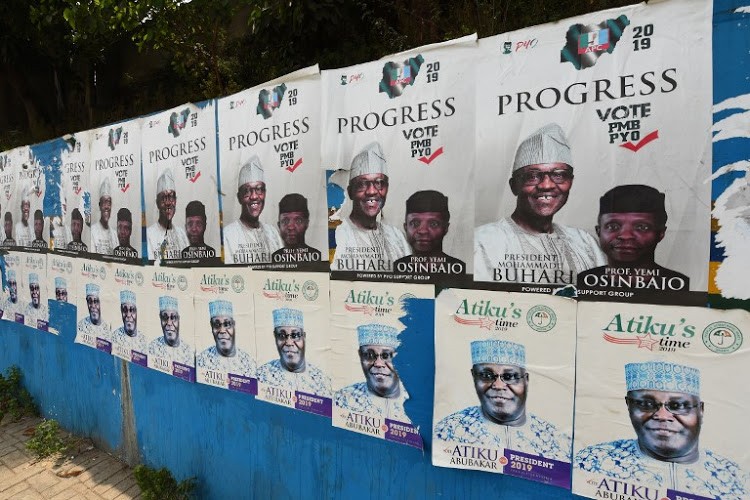 Rallies are still the favourite options for politicians. Many are yet to still embrace the American-influenced style of doing things. The outcome of the 2019 general elections will determine if the new style is here to stay or just a passing fancy.
American style politics Begins in Nigeria
Reviewed by
opeyemi
on
6:39:00 pm
Rating: